Taking a Ride on the Mandingo Train
Published by Nick @ Super Gay Underwear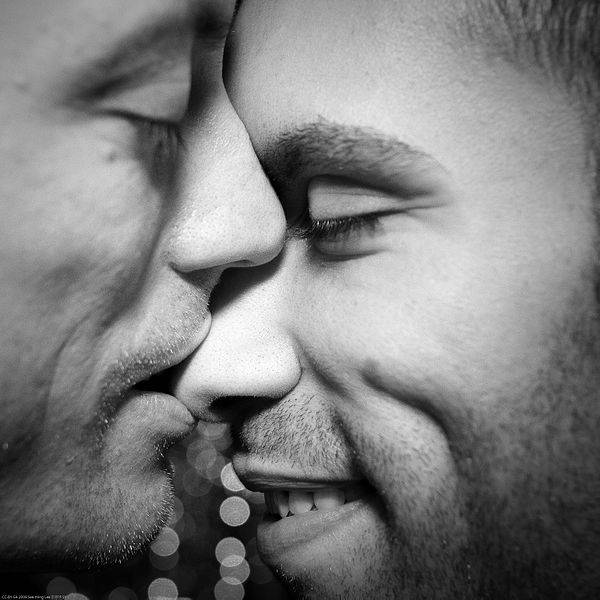 Short stories inspired by erotic events and men's underwear.
There I was sitting in front of his house. I was kind of nervous, because meeting someone offline can go either way, but at the same time he was fine—unless I was being catfished. I dialed his number and his baritone greeting me made the muscles in my thigh jump and tingle to the point I couldn't help but grin and bite my lip. Over my shoulder I saw his broad frame underneath a carport alerting me where his house was.
I walked in his house following his lead, and felt a welcoming vibe that put me at ease as soon as I walked in. This was the place that would house my next orgasm and I had goosebumps thinking about it. It was the holidays and his house was in the spirit giving his somewhat intimidating personality a glimpse of warmth and light— it was very reassuring and comforting. I pulled out my box of paraphernalia and began to roll a blunt and the mood was then set. It was as though Jason and I had known each other for more than 2 hours (which broke down into 30 minutes of initial meeting and messaging, 45 minutes to shower and dress, and a 35 minute drive.) Sometimes you know what you want almost instantly—I'm not ashamed.
As I sat with my legs nestled in my chest on his couch as I rolled us a blunt, I couldn't help but steal glances at his nice body and sexy ass face. There was no denying that Jason was a man that could give me the sex I've been hoping would find me since I started fucking. He sat with his legs open on the beige chair adjacent to the couch talking to me about some of everything. We talked about his family and their plans for the holidays, his cooking abilities, his desire to move South, and his friend circle. Jason was a stand-up guy who just needed a nut... His muscles flexed from time to time as he grabbed the blunt in his muscle shirt and black basketball shorts that showcased his bulge when he walked across the living room. Jason's conversation was very stimulating, and though we were just hooking up, it felt like we were friends catching up over libations. I was truly feeling the vibe and was counting down the moments until I was wrapped tight around his dick with every hole I was blessed with.
After we finished the two blunts I rolled (one to calm my nerves and the other to set the mood) it was as though we were on the same page. He stood up and closed the blinds (though I didn't mind them being open) and sat down pulling his recognizable underwear down right before his ass met the seat. I'd seen
The Williams
before.
Never once did he say a word to me. It was as though I was a trained animal the way I crawled over to him to service his fat dick with my mouth. I wanted to taste his thoughts and desires, I wanted to feel him clear the cache of thoughts in my head with his dick, and make me gag on the sensuality we were sharing. Everything about him was sexy from his moan to the way he touched me as I tasted his being. Just the taste of him made me ooze precum as though my dick was crying tears of bliss.
He stood up and pulled off the wife beater that was covering his sexy, stacked, and seductive torso. I deepened the arch in my back as he crawled behind me to insert his love into my honeycomb. There was nothing in that moment that could have taken us off beat. There was no way to acquit Jason because the glove that was my body fit perfectly. It was as though our creator had made his body specifically for mine. The 6 billion people on the planet didn't exist in that moment—Just Jason and I traveling on this boat to Ecstasy Island.
As he dug deep inside me to force my oasis open, he moaned in my ear expressing how he wanted me to "breathe through my pussy." I've never been a fan of calling my ass a pussy, but the way he was fucking me, the way I was creaming on his dick, and the way he was pinning me up made me feel like his bitch. There was no way I was going to be able to run from this man and what he was putting on the table for me to take. He grabbed my hands and pinned them behind me as he rammed all of him balls deep into what seemed like my soul. I couldn't even catch my breath to let a moan escape my lips…. I just swallowed hard and waited to enjoy the rest of the ride.
After a few more moments he pulled out of me and signaled for me to take him in my mouth again. He sat back on the throne he was just serviced at and this time I could taste me on it, which drove me crazy. I licked at his head ferociously and took him all the way to the opening of my esophagus as though he was my dinner. His fat balls hung between his legs summoning me to take a moment to worship them. As my tongue gave its first hello to his lovely sack, his body tensed letting me know that I had found his weak spot—his left nut. The more aggressively I licked at it the more he scratched, pulled, cursed and moaned. His baritone growling as I sped up my pace and slowed it down alone seemed to make me want to bust all over his carpet. I continued to lick him in his spot until he seemed that he couldn't take no more.
As our session ended and his stomach was coated in thick, rich, creamy cum I didn't even care about my own orgasm anymore. Turning Jason on with my body the way I just had was enough to send me home satisfied. We got dressed in silence, as I'd assume we both were thinking about what just happened. As I headed toward the door, he gave me a warm hug and the scent of his sweat made me want to hold on for a bit longer, but I let go.
The whole way home I could only taste him on my tongue and smell him on me making his scent a permanent impression on my mental space. Though that's the only time we hooked up, since then, thoughts of our night invade my mind as I prepare to climax bringing me to another level… Maybe I'll have to satisfy these plaguing thoughts by stopping by for another ride on his midnight train.